Teams 2001 Season
| | | |
| --- | --- | --- |
| Grade (e.g 6th = Under 6) | Team Name | Coaches |
| 6th grade | Alfresco Court Motel Awakeri Tigers | Lea-anne Sheather |
| 6th grade | Awakeri Rockets | Mark & Tracey Morrison |
| 7th grade | Awakeri Blue Stingers | Rod Kamphorst & Amy Ingle |
| 7th grade | Drain Tech Awakeri Diggers | Gary Rowlands & Stuart Munro |
| 8th grade | Awakeri Chiefs | Neil Mower & Peter Sonntag |
| 9th grade | Private Asset Management Awakeri Aces | Pete Sheather & Graeme Reeves |
| 9th grade | Total Power Services Awakeri Rangers | Alan Barr |
| 11th grade A Division | Adamson's Amcal Pharmacy Awakeri Athletic | Chris Stanton & Stuart Goodhew |
| 11th grade B Division | David da Silva Awakeri Autos | Mike Scott & Peter Macdonald |
| 13th grade | Gould Contracting Awakeri Hotshots | Barrie Hawkes |
Team photos...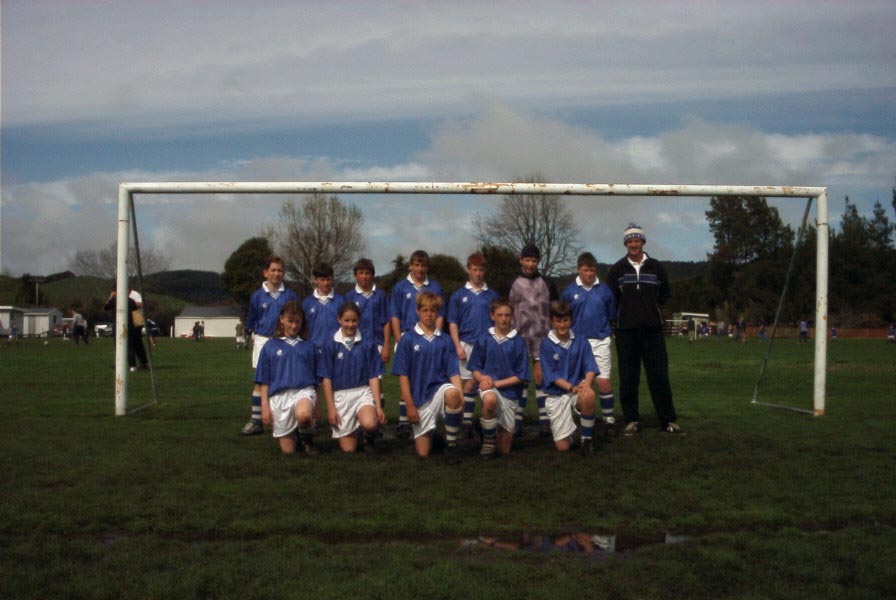 13th grade: Back: Jonathon Whitham, Ricky Rowlands, Ian Sisam, Wayne Groom, Nicholas Law, Cody Hancox, Matthew Shaw, Barrie Hawkes (coach)
Front: Rink Tacoma, Melanie Hancox, Jeremy Hawkes, Lance Robison, Jono Dawson.
Absent: Matthew Ward, Croydon Little, Troy Jansen.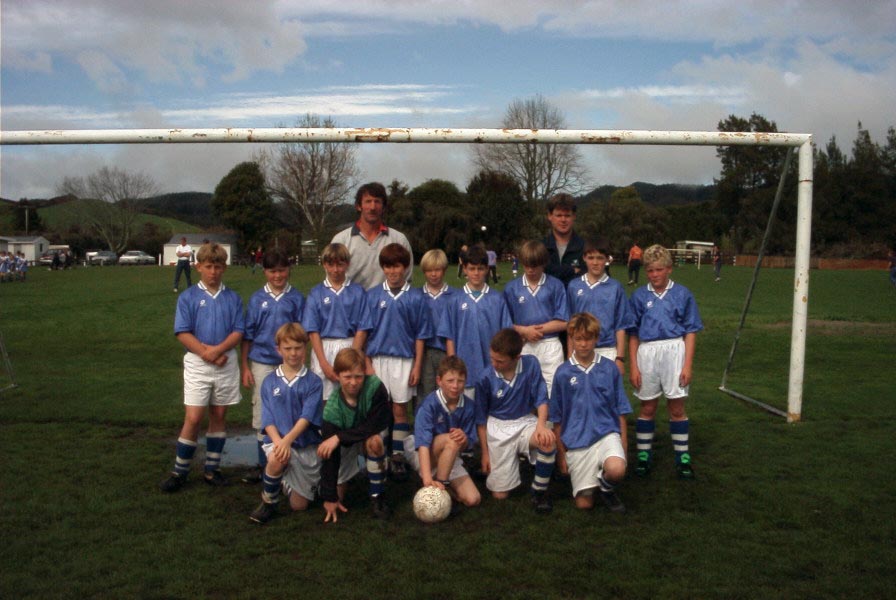 11th grade A team. Back: Stu Goodhew, Chris Stanton (coaches)
Middle: Darren Groom, Kelly Stanton, Ben McPherson, Matthew Adamson, Max Butler, David Wakelin, Daniel Goodhew, Simon Barr, Mark Ernest.
Front: Jordan Macdonald, Jonathan Whitaker, Sytse Tacoma, Neil Sax, Richmond Brown.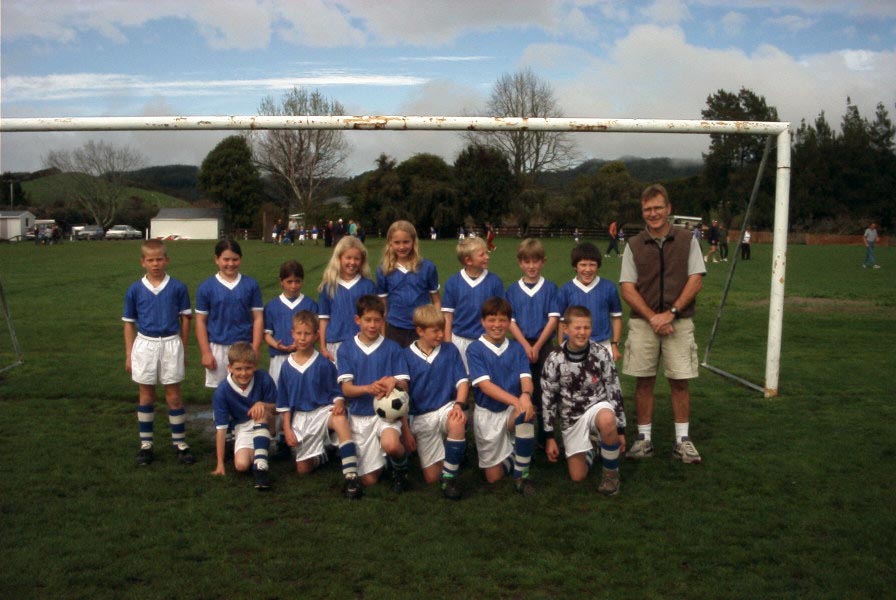 11th grade B Team. Champions of the C Division!
Back: Leonard Sonntag, Christine Scott, Philippa Haslam, Sarah Macdonald, Kylee Burke, Russell Sisam, Anthony Sykes, Hayden Soeters, Mike Scott (coach).
Front: Matthew Reeves, Glenn Collins, Hayden Te Moana, James Wilson, Bradley Turner, Cody Fowell. Absent: Peter Macdonald (coach).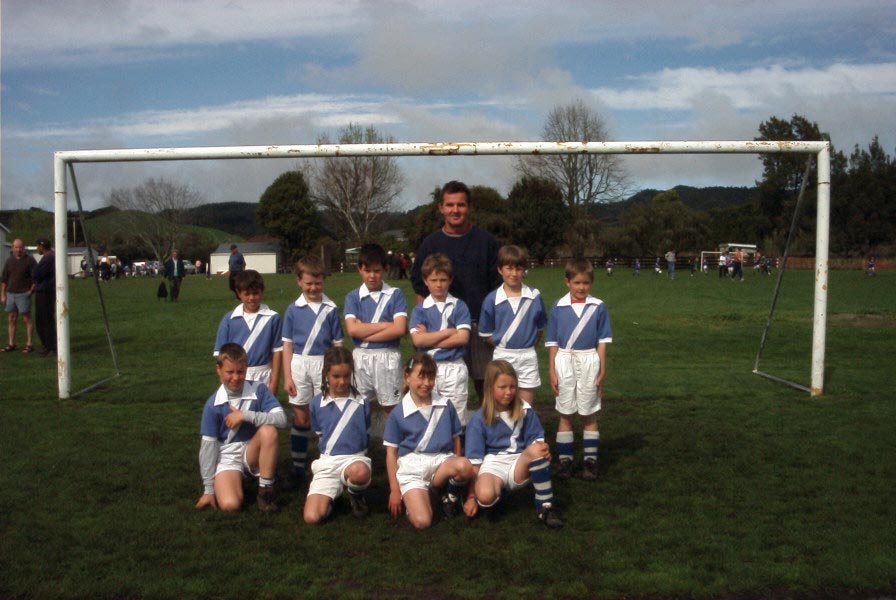 9th Grade Rangers: Coach Alan Barr.
Back: Conrad Gurran, Chris Stanton, Nicholas Schuler, James Attewell, Mitchell Warne, Ben Hancox.
Front: Jakob Parker, Emma Barr, Brechtsje Tacoma, Vikki Lowndes. Absent: Joseph Newdick, Joshua Graham.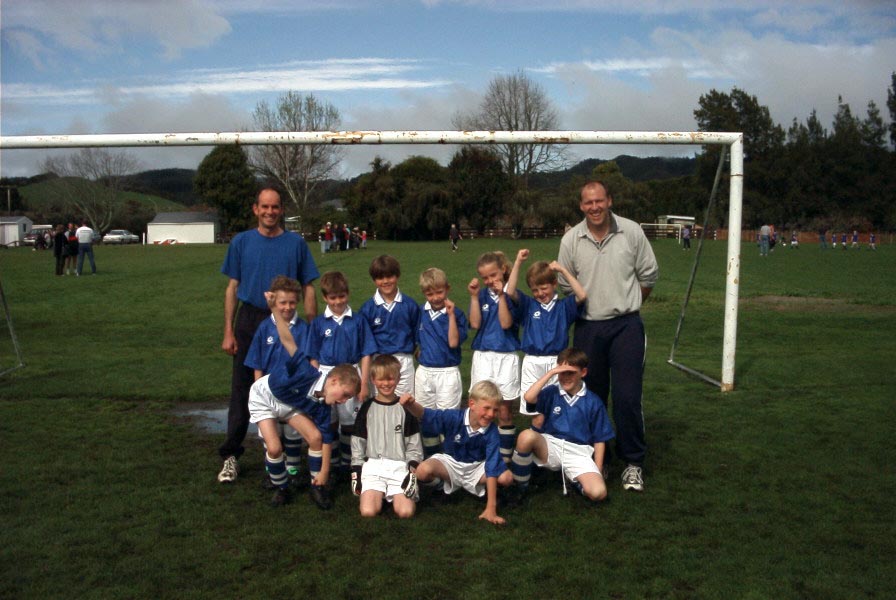 9th Grade Aces: Coaches: Peter Sheather (right) & Graeme Reeves.
Back Jordan Panasewych, Paul Haslam, Steven Law, Finn Kamphorst, Chelsie Pettinger, Matthew Reeves.
Front: Vincent Sheather, JadeCossey, Devon Swart, Joe Burke.
Absent: Vincent Bayliss, Awhina Soeters.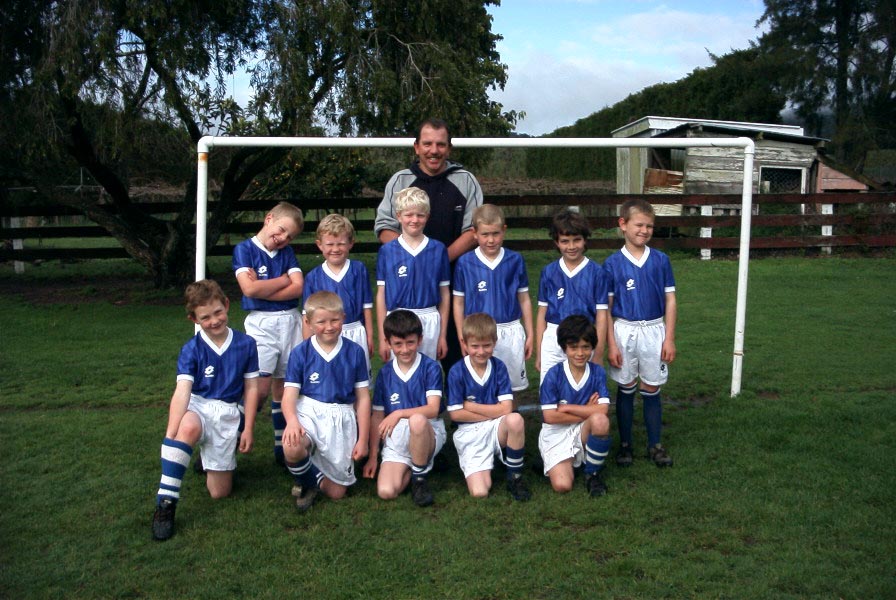 Neil Mower's handsome 8th Grade team... Awakeri Chiefs.
Back: Joshua Mower, Matthew Fulton, David Ernest, Kane Wakefield, Don Marshall, Matthew Richmond.
Front: Thomas williams, Maddison Constantine, Harry Cotter, Lindsey Cotter, Brent Gurran.
Absent: Glen Askey, Matthew Gooch, Robert Sonntag.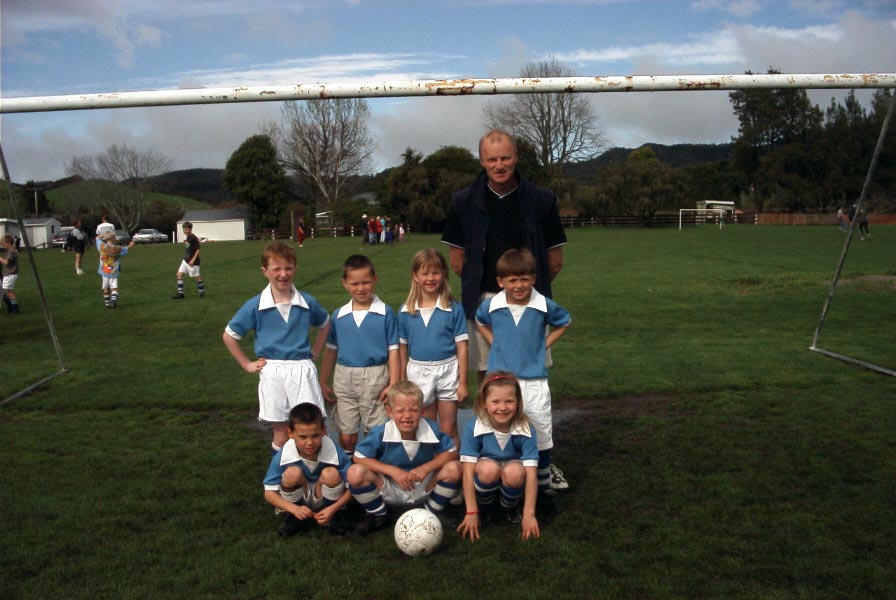 7th Grade Blue Stingers Coaches:. Rodney Kamphorst & Amy Ingle.
Back: Jayden Haddock, Sydney Jones, Zara Fowell, Keanu Carter.
Front: Matthew Orr, Guy Kamphorst, Jemma Shaw.
Absent: Joel Ingle, Kararaina Kingi.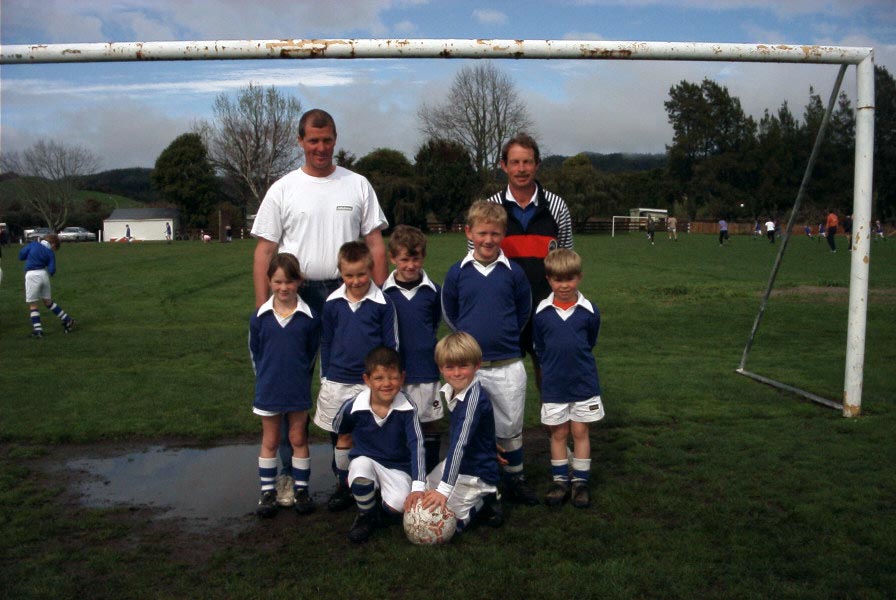 7th Grade Diggers.Coaches: Gary Rowlands & Stu Munro.
Back: Terri-Anne Hollis, Sam Schuler, Gareth Rowlands, Ryan McIntyre, Rhys Cram.
Front Riki Roia, Logan Munro. Absent: Fenton Murray, Hannah Hudson, Maurice Graham.: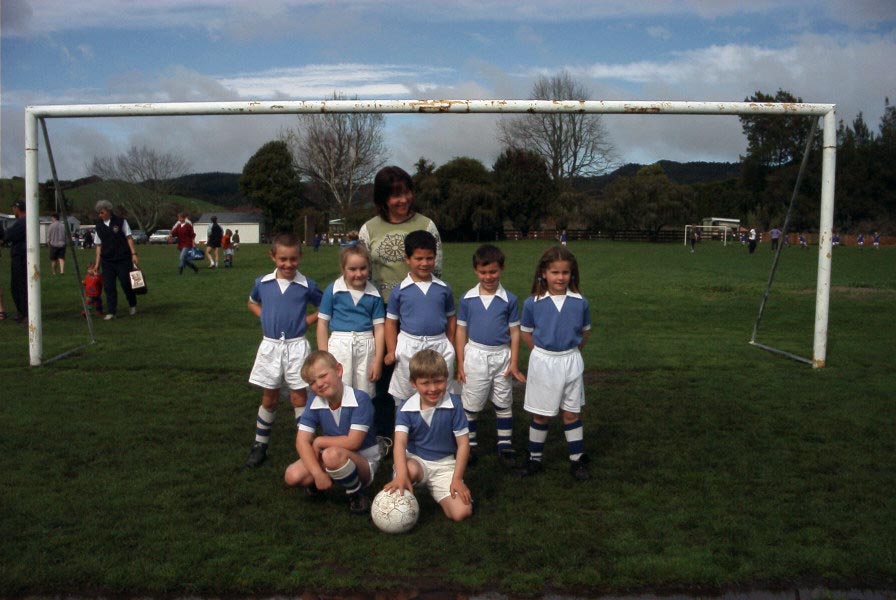 6th Grade Tigers. Coach: Lea-anne Sheather.
Back: Alex Christenen, Mikaela Hancox, Te Naawe Tupe, Vinnie Luca, Leah Sheather.
Front: Ricky Hollis, Caleb Sheather.
Absent: Jaimie Clarke, Liam Richards, Nathan Hudson.
6th grade Rockets. Coaches: Tracey & Mark Morrison.
Back: Alex Costello, Robert Law, Jordan Steer, Clive McIndoe, Mark Morrison.
Front: Thomas Attewell, Tyler Mansell, Samuel Burgess.
Absent: Taylor Aramoana.